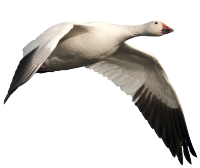 THREE DAY SNOW GOOSE NECK COLLAR PACKAGE
$800 Three Day Package
*All Inclusive: *Includes full day hunt, nightly lodging, continental breakfast and full evening dinner.
SNOW GOOSE BANDED PACKAGE

$280 Per Day
*All Inclusive: *Includes full day hunt package, nightly lodging, continental breakfast and full evening dinner.
SNOW GOOSE DAY HUNT PACKAGE




$180 Per Day
*Includes daily guided hunt

A 50% deposit required on all bookings. No dates can be held with out a deposit. All deposits are non refundable as well as non transferable. All booked hunts must be completed with in the season of booking.
***Arkansas license are free you just need to call the Arkansas Game and Fish Commission (800-364-GAME). They are open Mon. – Fri. during normal business hours. When you call they will give you a snow goose registration number, just write it on your license from the state your from and bring that with you on the hunt.
GDS BASE CAMP



5135 Ukena Road, Fisher Arkansas 72429
---
WHAT ELSE YOU NEED TO KNOW

ALL YOUTH HUNTERS MUST BE ACCOMPANIED BY AN ADULT.
A minimum of 6 hunters is needed to have your own guide/field.
Trained dogs are only allowed if you have secured your own field with a group of 6 or more
Groups of less than 6 will be combined with other small groups.
***Groups of six or more people will secure their own field to hunt. Smaller groups will be combined with others. ***A 50%, non-refundable, deposit per hunter is due at booking. Lodging not included in Missouri, license and ammo not included. Prices are subject to change without notice prior to booking. All booked hunts can be rescheduled if needed within season dates of booking. ***Guiding waterfowl hunts on any state owned land, conservation area or waterfowl production area is against the law in Arkansas, Missouri, South Dakota and Minnesota. We at Goose and Duck Smackers follow the law.
---
BOOK NOW FOR 2019 SPRING SNOW GOOSE SEASON!


CONTACT GDS TODAY!
CALL NOW 651‑755‑1612
WHAT WE PROVIDE

We always hunt on pre screened private grounds.
Tanglefree decoys or DOA spreads to hunt over.
Tanglefree and Lucky duck blinds for every hunter.
White coats or suits
Experienced snow goose guides
Small hunting parties 6 to 8 hunters per field.
---
WHAT TO BRING ON YOUR HUNT

We recommend you bring the following along on your goose hunting trip:
License

- You will need to comply with the State laws for the state we are hunting in.

Clothing

- Bring a good mix of warm clothing! Goose hunting starts long before the sun comes up and it is often humid and cold in the hours before the sun warms the fields. Dress in layers so that you can take off gear as the morning warms up.

Firearm

- We suggest an unplugged 12-guage that will handle 3 or 3.5 inch magnums.

Ammo

- We recommend 12 gauge 3" or 3.5" shells. We recommend B shot to BBB shot to get the job done. Load plenty of non-toxic heavy shot if you can afford those options. Heavy shot is a deadly load in 3" mag 2 shot. Above all, remember to bring plenty of ammunition!

Food and Drink

- Bring plenty of snacks and something to drink while out in the field. A morning of hunting can seem like a lifetime if you don't have something cool and wet to drink before lunch break. Better yet, bring a nice, big thermos of coffee for your guides. That being said, don't even think about alcohol. Safety is our top priority and there's no place for hunters under the influence.

Camera

- Drop your good camera into a Ziploc bag and bring it along. There's no better way to preserve your memories than in a few photos at the end of a day
---
SNOW GOOSE HUNTING STRATEGY

By the time we hunt snow geese in Arkansas, Missouri, and South Dakota these geese have flown up from Texas and the Gulf Coast and they're looking to get north to the tundra breeding grounds. The only thing holding them back is weather and fatigue. The job of our snow goose guides is to figure out the line where weather and fatigue are enough to cause the flocks of snow geese to locate a feeding field and land for the day. Each day one of our snow goose hunting guides spends their morning in the truck scouting for fields to use the following day(s). Many snow goose hunting guides make the mistake of staying right where the snow geese fell yesterday. While that field may work for a day or two, chances are better that the flocks will find a fresh field or move further north. We scout everyday to make sure your guided snow goose hunt is a success!