Performance Flotation Pods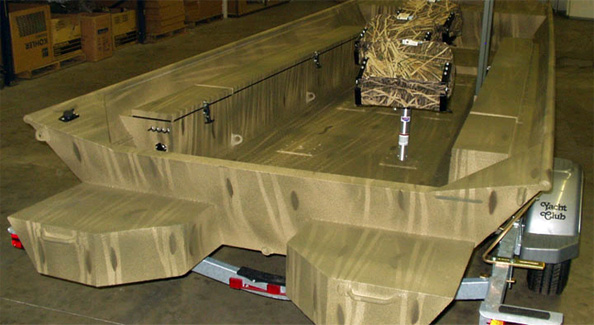 If you are like most people, you probably didn't pay a lot of extra attention in physics class. Luckily for us, the guys in our R&D department did. Beavertail's revolutionary Flotation Pod technology changes the game forever. To obtain maximum motor efficiency you need the longest plane possible. Our Flotation Pods not only increase the plane of your boat, but also offer up to 200 pounds of extra flotation. This extra flotation helps to off-set the negative performance often associated with the extra weight of a conventional 4-stroke air-cooled motors. What does this mean for you? How about getting up on plane faster than you ever have before or running through shallow water that bottoms out competitive boats? These Flotation Pods from Beavertail will truly revolutionize the performance of your boat and motor.
Features:
Up to 200 pounds of extra flotation
Eliminates the negative performance associated with the weight of a 4-stroke air-cooled motor
Eliminates tail drag associated with shallow water running (Boats float virtually flat & draft considerably less, giving you almost unlimited capabilities in shallow water)
Dramatically increases out of the hole take off
Funnels water to the propeller in the shallowest of environments (giving you the ability to start out & get on plane in conditions like you never have before)
Eliminates virtually all transom back splash
You'll no longer have to worry about over-turning your mud motor (Performance Pods act as a stop to help eliminate uncontrolled spins))
Reduces engine laboring
Reduces fuel consumption
Compliments engine power trim
Pod installation instructions


97100 Small (Fits 14′, 15′, and 16′ boats) - $279.99+ shipping
97164 Medium (Fits 17′ and 18′ boats) - $319.99 + shipping
97165 Large (Fits 20′ boats) - $359.99 + shipping
BOOK NOW FOR 2019 SPRING SNOW GOOSE SEASON!


CONTACT GDS TODAY!
CALL NOW 651‑755‑1612